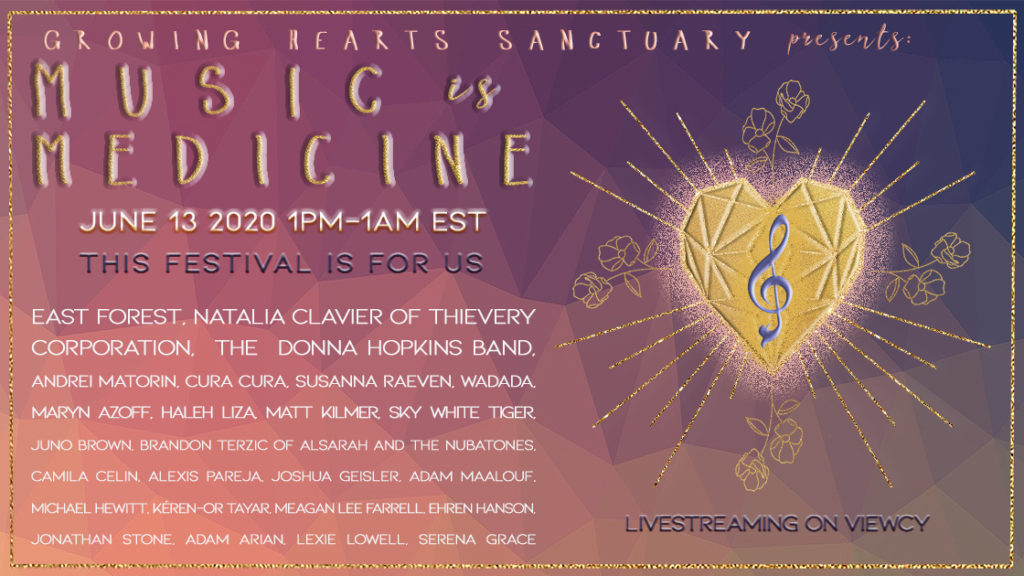 MUSIC IS MEDICINE.
This Festival Is For Us.
12 hours of music, over 25 musicians, and 22 acts consisting of a diverse range of music from soundscape, classical, world, folk, hip hop, soul, glam rock, indie rock, electronic and more!
Music: nourishes our souls.
inspires by moving the heart.
gives us hope by helping us remember.
helps us release that which does not serve.
brings us joy by tickling the mind, body, and Spirit.
Join us in celebrating being human, supporting our artists and creating community.
Hosted by Growing Heart Sanctuary
The Growing Heart Sanctuary is a non-profit guided by the intelligence of nature and ancient wisdom traditions, the sanctuary supports transformative events held by a compassionate community.